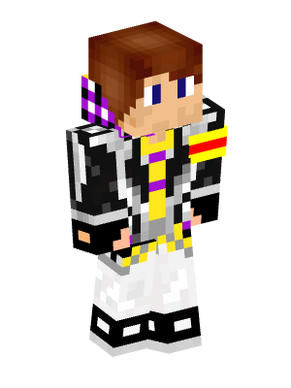 Overview
Edit
Failselective or often called "Fail" is technically the oldest member of Atlas being with Red in his old clan called Dynasty. He joined February 23rd, 2013 and remains one of the most active members of Atlas today.
Positions Held
Edit
Server Moderator
Edit
Fail served as moderator for an estimated year and a half. He was then promoted to Head Moderator and then finally Admin.
Fail has been mayor of Bedford and has built many buildings for just about every Atlas city.
At this point and time, Fail has built many Bedford's across the Atlas servers, each being an improvement upon the last, yet all following a similar medieval theme, as it is his favorite architecture style.
Twitch Career & Personal Life
Edit
On Twitch, Fail goes by the alias "Ozrynx" a name which stems from a small town he had built on Allimore. The name was well received and is now used across various social media's.
Fail hopes to one day have a steady following on twitch, along with a stable wifi to keep the memes strong for entertaining purposes.
Attending University in the Great White North with sights set on Financing and Marketing, Fail wishes to use these to create a future for himself by building a strong brand in this world that can create a stable and happy life he so desires.
If you would like to support his endeavors please follow him on Twitch, as every view and follower matters, to him and his journey to partner.
Click the link to go to his Twitch channel
Fail is a pleb
Fail is Canadian
Fail has the dankest kush around
Fail sucks and is canadian trash
trivioli

Fail once ate a whole Tim Horton's
Fail once inserted a fidget spinner somewhere
Fail loves building thangs
Fail is currently 20, and celebrates his birthday on June 14
Fail's various names include 'Ozrynx', 'Fail','Monkey Slave' ,'Bitch', 'Phail',' Phallus' & 'John'